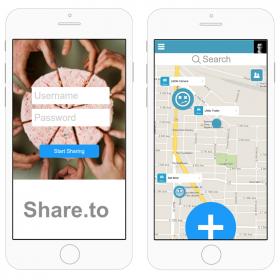 Not active
Share.to
Share-to is a for-profit initiative to allow people to share physical objects and services for specific periods of time, nurturing collaborative consumption and facilitating novel the sharing economy. Selected as a Urban Datafest finalist, and Global Best Data Project.
---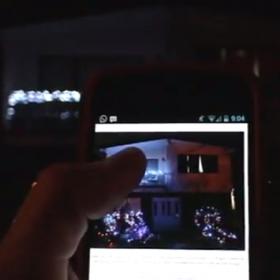 Not active
Interactive Xmass
An interactive Christmas light installation where people could control our house lights. Built using ThingBroker. Live for Christmass 2013. Visit the legacy video at youtube.
---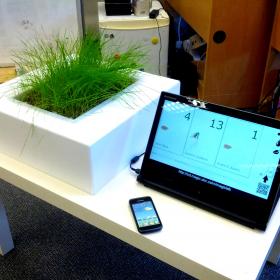 Active
ICD Community Garden
A table-top garden that people can water by interacting with each other through public displays and mobile phones. Designed to promote community social interactions in coffee-shops and bars. Watch a video: https://www.youtube.com/watch?v=LftRIJf-UFQ
---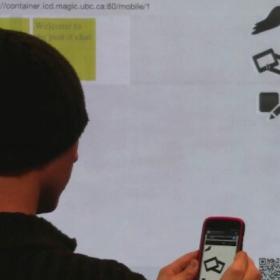 Active
RED Framework
Really Easy Displays Framework: An open source framework to quickly develop multi-display applications for situated displays and mobile phones. Learn more at http://red.icd.magic.ubc.ca
---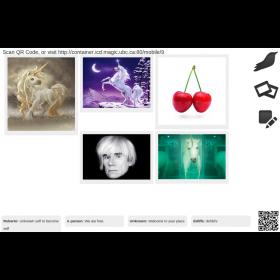 Active
Cherry
An open-source app container and framework to develop applications for situated and mobile displays. Using Cherry you can write and deploy interactive inter-display applications to hundreds of displays in seconds. More at github
---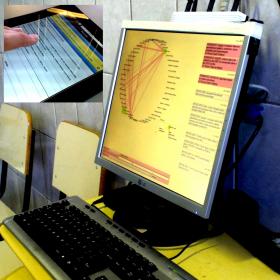 Active
Circles
A digital ticketing system for marginalized health care professionals. By visualizing problem-solving activities as a social stream this UbiComp system enhances reciprocity and collaboration within a hospital for neurological and psychological disorders in Brazil.
---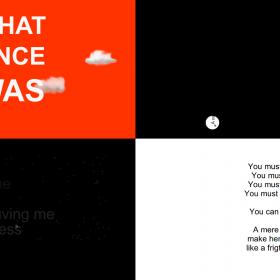 Active
Script Poetry
Minimalist JavaScript experiments of textual and graphical interactive poetry. Constantly updated with new content.

Visit the current version here.
---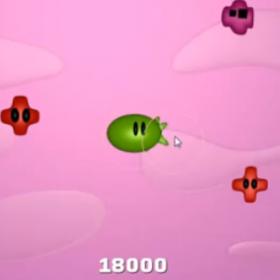 Not active
Super-Bacteria Tap-A-Song
A mobile game where you tap evil bacteria to create music. Developed from scratch with Vincent Tsao and Johnty Wang in 48 hours, this game won Third Place on the Great Canadian Appathon 2011.

See the demo here
---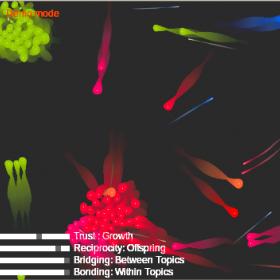 Not active
SoCaViz world.
An experiment on minimal visualizations of human communities. These minimal creatures have offspring, fight and die depending on "social capital" data from a human community. We use semantic and graph analysis of twitter interactions to compute our data. You can try a static version here.
---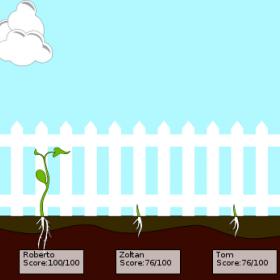 Not active
MAGIC Beans
A coffee-house game where regulars can nurture a virtual community garden by "checking-in" through their mobile phones. This was a field study on how displays can promote trust in public spaces.
---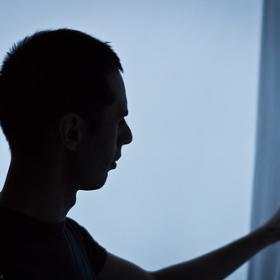 Not active
ROOM 81
ROOM 81 by Nicolas d'Alessandro, Roberto Calderon and Stefanie Müller. We are working on immersive environment using primitive light and sound to create spatio-temporal experiences of intimacy. We use machine learning, cybernetics and voice synthesis to build this art piece. Read more at Nico's page
---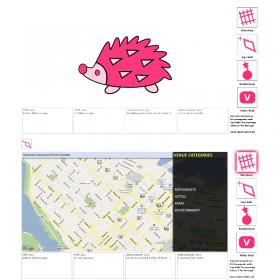 Not active
Coffee Shop Social Suite
A social suite for large public displays. This cloud-based suite allows you select, interact and post messages with any portable or public device. The first container was written by Jay Wakefield and the GUI code by Rustin Plowright-Wills.
---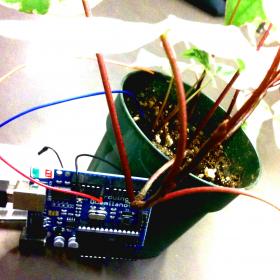 Not active
Intimate Vegetable Yed
IVY is work in progress for an intimate interface to living beings. This art project attempts to use social technology to manipulate life itself. By talking to IVY's nodes in twitter, anyone can stimulate the growth of specific stems of a real life ivy.
---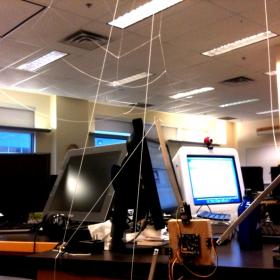 Not active
Social Kinetic Architecture
Work in progress from an Cyborg Environment. Tiny-CybN is a kinetic architectural display that responds to it's inhabitants.

You can find some work-in-progress videos here and here.
---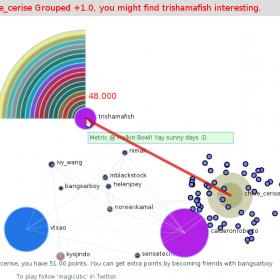 Not active
Social PSPI Board.
A semantic and socially aware message board that visualizes how a community interacts both in online social networks and a physical place. The system visualizes how members of a community interact between them, are present in a room and affect their community.
Original PSPI research
---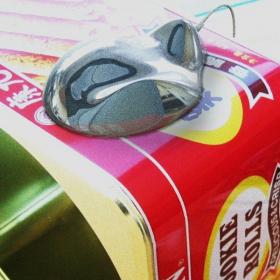 Not active
Sound-to-go
This project was a submission to the 2008 Sound Innovation held by Designboom. It consists of a chromed shell containing a voice coil. By means of a self-adhesive material on its base the shell can be used to transform any material (boxes, paper plates, glass windows) into ambient speakers.
---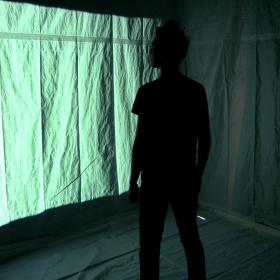 Not active
SENA prototype.
SENA stands for Space Encoded Agents and is a minimal interactive space built in 2009 to measure and model human responses to architectural spaces controlled by an artificial intelligence designed to self-adapt to their human inhabitants. The prototype is the result of several pilot studies on human cognition of space.

Technology involved: Computer vision, bayesian prediction.

Founded by: Consejo Nacional de Ciencia y Tecnologia.
---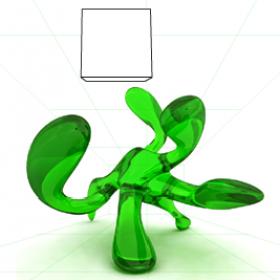 Not active
My previous portfolio.
My previous portfolio can be found here, contains my work until 2007.

---